Dental Temps Staffing Solutions (DTSS) will help obtain your objectives, by solving your staffing issues.
DTSS has an easy to use web platform that supports lean, efficient staffing operations such as registration, requests, and transactions. Access your personal account with any computer, tablet or smart mobile device, anywhere…anytime.
To get started, working with a company that understands your needs, simply click the "New Client Profile Request" link below. Someone will contact you shortly to discuss our services and how we may better assist you.
---
DTSS pays the temporary help on a weekly basis; along with payroll taxes, workman's compensation, unemployment, Year-end W-2's, and any future raises or perks that have been earned. DTSS does the advertising, unique in person interviewing, and screening process, certificate, and referral verification.
If the practice prefers permanent employees, DTSS can help with that also. We can even staff your entire office. Working interviews are always advised to make sure the fit is going to work perfect. DTSS appreciates & acknowledges your dedication to us with periodic incentives, perks & discount programs.
Patient Friendly Payment Options Powered by Varidi
In an effort to add value to our clients, DTSS is excited to announce a partnership with Varidi, Inc., a solution that approves 100% of your patients for GUARANTEED payment plans. The great thing about Varidi, there is no credit check and no impact to your patients credit score and they automatically deposit funds directly into your account.
Download the Varidi Overview Brochure
---
Increase patient acceptance and generate an additional $10,000 a month in revenue. Conversations are free and we suggest scheduling a brief time to talk with our friends at Varidi.
Payment Processing Powered by Forte Payment Systems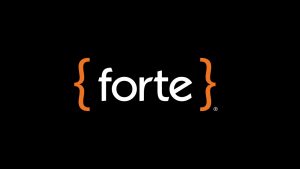 After searching through all the options, we partnered with Forte Payment Systems. We both believe in a high quality, rapidly changing solution to fit your constantly evolving needs.
Forte provides a comprehensive suite of payment solutions crafted for merchants that expands and moves right along with you.
For more information about our exclusive offers, click the link below!
Download the Forte Simplified Payments Brochure
---
Payroll Processing Powered by iSolved

Our payroll is offered in combination with iSolved.
iSolved does an amazing job of filling all the gaps company's regularly have for payroll and financial services. Their quality of service is unparalleled and so we chose them to represent you!
iSolved offers a lengthy list of services including:
401k Tracking/Reporting
New Hire Reporting
Agency Checks
Direct Deposit
Time Off Accruals
Quarterlies
Job Costing/Labor Distribution
Tax Preparation/Filing
General Ledger Imports
For more information, check this out - DTSS_iSolved Payroll Product Sales Sheet - 2018 .
Human Resource Services Powered by Arcwood Consulting TM
You no longer have to go it alone! DTSS is proud to be teaming up with Arcwood Consulting TM, to provide our clients with their very own on demand Human Resource department, so you don't have to risk non-compliance again.
View The Arcwood Consulting TM HR Services Brochure
---
Affinity Healthcare Plans
DTSS and Arcwood Consulting TM have teamed up together to bring five premium healthcare plans to the dental industry.
We hope to band the dental industry together to provide affordable healthcare for everyone. For too long, dental professionals have had to buy their own insurance, or go without, because of exorbitant prices.
Let us help to keep you and your family safe!
For more information, check here:
Download the Health Benefits Brochure
---
If you would like to be contacted by a representative, please use the link below and a representative will be in touch.
401K Benefits Powered by Arcwood Financial
Dental Temps Staffing Solutions is providing our clients uniquely customized staffing, human resource, and benefit solutions. We would like to introduce you to our Aggregated 401(k) Plan Arrangement. For additional information, contact Brandon T. Oliver at brandon@arcwoodfinancial or call 602-726-6282.
Download Aggregated 401(k) Plan Arrangement
---
Premium Website Services Powered by 515 Media
Need a great-looking WordPress site to communicate your brand in a clear and effective manner?
This is the perfect choice for authors and small business owners who already rely on third-party e-commerce solutions—Amazon, Shopify, you name it!
We will create a website for you that's snappy, responsive, and great at directing your traffic to product pages around the web. We'll even throw in a few extra bells and whistles, like dynamic contact forms and newsletter integration, so that your audience knows exactly how to get in touch!
Simple Custom Website Build
This is the brand-new template we build sites on: http://515.media/redpoint/
You can see the theme in action and how customizable it is.
Business Class Website Build
Does your website demand specialized tech? Not sure if an existing WordPress plugin will meet your needs? We've got you covered. We'll discuss your vision in detail and build a website with the custom code you require—whether it's PHP, JavaScript, or even a desktop language like C#, our talented programmers are excited to bring your ideas to life. Your WordPress theme will be designed with your unique tech in mind, so it will look as great as it runs.
eCommerce Build
Are you looking for a WordPress site with a fully integrated shopping solution?
We will build you a website that supports WooCommerce or the vendor plugin of your choosing! We will even connect WordPress to your preferred payment gateway. If you're thinking about switching from a different commerce solution, you're in luck: we'll handle all the heavy lifting for you! Your products can be imported to WooCommerce, where they will complement the rest of your site theme perfectly.
Please inquire for pricing specifics.
See other websites made by 515 Media: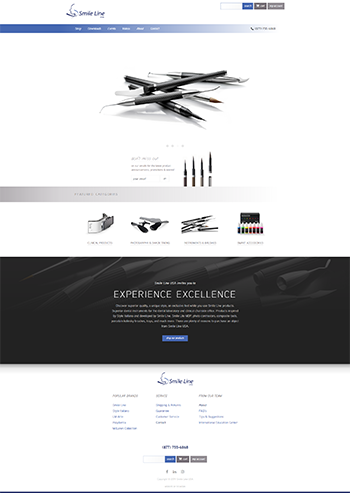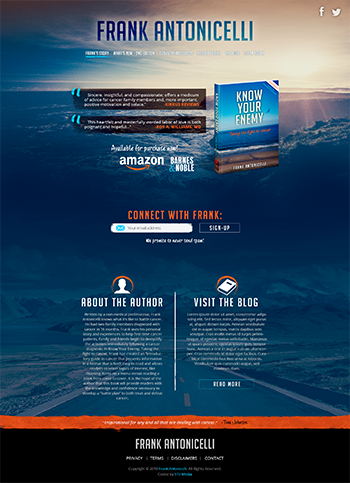 Includes marketing, social media, brand / book cover design and book publication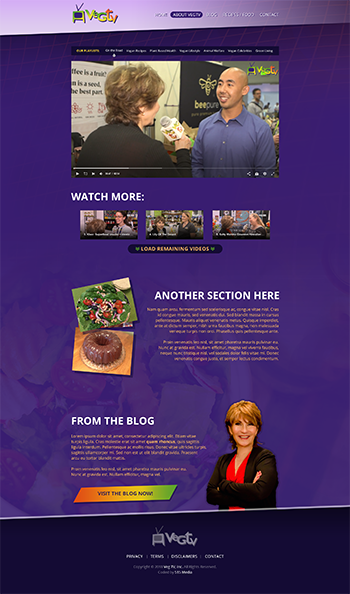 Included full rebrand, video player editing, social media, and consulting.
All of our themes are proudly built from scratch, never using recycled templates.
We also offer business-level hosting plans that have been optimized for any of the site builds described above. You always have the option of sticking with your current web host if you just want to enlist 515 Media for development purposes.
Digital Marketing You Can Truly Smile About
We create digital strategies that tell YOUR story in a way that works with your industry, digital trends, and marketing best practices.
We're an innovative team here to help you succeed online and let your digital strategies work for you to grow!
Plan A
$375 PER MONTH
Strategic Timeline
Social Media Post Creation


16 Unique Posts/Month
*No branding of images

Social Messaging & Engagement Monitoring
Monthly Social Intelligence Reports
Plan B
$515 PER MONTH
Strategic Timeline
Social Media Post Creation


20 Unique Posts/Month
*No branding of images

Social Messaging & Engagement Monitoring
Monthly Social Intelligence Reports
Social Content Videos


1 Video/Month
Plan C
$615 PER MONTH
Strategic Timeline
Social Media Post Creation


30 Unique Posts/Month
*Images will be branded as applicable

Social Messaging & Engagement Monitoring
Monthly Social Intelligence Reports
Social Content Videos


2 Videos/Month

Blog Content Creation


1 Blog/Month
Blog Content Creation
Approx 500 Words, Written, edited, and published to client website/blog
Blogs written with SEO/keyword strategy in mind, as well as engagement levels of REAL people. *keywords provided by SEO company or client - otherwise we will go with keywords that are trending in this industry from our knowledge and basic keyword reporting tools.
Appropriate imagery included to go alongside article. Royalty free imagery will be used as often as possible, unless client wishes to explore paid images (at their expense).
Blogs promoted on social media profiles with appropriate hashtags and platform specific best practices.
Strategic Timeline
Coordinate with client on 3-6 month content calendar so that upcoming articles are known in advance.
Blogs would be delivered to client around the 20th of the month prior for opportunity to add or change anything. Client will have 3-5 business days to respond, otherwise articles will be posted live.
Social Media Post Creation
Posts to be distributed on various profiles as appropriate:
Facebook Business Page
Instagram
Twitter (if applicable)
Posts are mix of curated posts, original posts based on any original content, and shared content by strategic partners. Posts will go on in a variety of combos to the various social profiles as they fit best (ie a shared article with a link would not go on Instagram since each individual post there can't include a link.)
Social Messaging & Engagement Monitoring
Monitor incoming messages and comments as necessary
Regular retweeting/sharing/engaging with other appropriate content on various social media channels (excluding Facebook personal profile)
Social Content Videos
Visual short videos (approx 60 seconds or less) conveying core message of client in video format. These are structured based mainly on content in the blogs, just in video format. *No live filming needed to make these pieces of content
* Initial commitment of 6 months with 60 days notice for termination of any monthly services.
Client Telecommunication Services Powered by Jive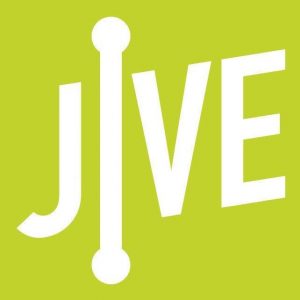 Jive represents the pinnacle of hosted VoIP services with their easy-to-use platform and economical pricing which is why DTSS has partnered to help offer dentists these phenomenal business solutions!
Jive's cloud service helps thousands of organizations simplify how they manage their phone and conferencing setup and offers over 80 features including softphones, unlimited voicemail boxes, desktop integration, and local and long-distance calling.
As partners, we are here to offer you a deal that is only available through DTSS so if you are struggling with your current phone system or would like to take a look at what the future offers, give us a call at 888-653-1657 to discuss your options!
Unique Uniforms Powered by Twice As Nice

"When we feel good about our appearance, it reflects in our overall well-being. When you look good, you feel good!"
Twice As Nice brings the comforts of yoga with the functionality of modern design.
Debora needed a pair of scrubs that moved with her, kept her warm, and retained its shape but she couldn't find what she wanted so she set out to make the best possible uniform.
Twice As Nice uniforms help keep you comfortable in warm or cold while having a great style and fit.
Check out all the options here and message us for a promo code to save 10-20%!
Certified Public Accounting Services (CPA)
Additional Planned Future Services
Integrated Accounting Software
Digital Media/Marketing Services
Whole Office Management Solution
---
Advantage of Temporary Employees
With the ever changing schedule in the dental practice, staff flexibility is key. Using temporary staff gives an office the convenience to add and subtract staff on a need to need basis, which saves money in the long run (no paying staff to sit around or trying to look busy). In the dental practice, there are many times when an extra person is needed to cover the staff that's out sick, on maternity leave, on vacation, or at busier times, or when an employee resigns without notice.
Temporary help can potentially reduce an office's staff expenses a great deal. The practice eliminates payroll, taxes, benefits, stresses, and time that goes along with that. DTSS provides the weekly payroll, direct deposit service. Don't worry, our hard working temporary candidates will never feel unappreciated.
A working interview with one of our temporary candidates is a great way to find that perfect individual/fit for the dental practice wanting a permanent staff member. Using a temp staff for one or two days does not really allow enough time to find out who the individual really is. After several weeks of each individual, one may figure out who fits best for that permanent position. If a temporary staff knows the office is looking for a permanent placement, he or she will most likely perform their best and will show their true capabilities for interest in the position.
Temporary help has payroll flexibility because you bring in the extra staff only when needed! Whereas you may feel more comfortable with a permanent hire, which is a commitment, but the same individual is at the office every day. Whatever the office chooses, call Dental Temps Staffing Solutions so we can give you what you need.