Tips to Retain Your Best Dental Staff
It's essential to any business to retain your top talent. These are the employees you just can't live without. They are hardworking, always pushing to improve themselves, and doing their best for the team without complaint. When it comes to keeping your top talent, it is important to understand that not everyone is driven by money. The real key to retaining your best dental staff is by acknowledging those great employees. 
Set Your Expectations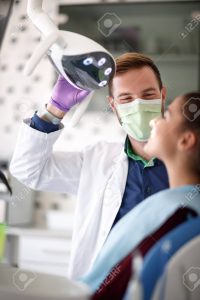 As the leader of your team, it is crucial that you set expectations for your team from the get-go. It is important that your employees know what you expect of each of them. A good place to start is by ensuring that each position has a well-defined job description. Also, employees want to know that they contribute to the business, so let each staff member know how their job fits into the whole picture. And when it comes to specific requests, let the staff member know exactly what you are wanting. Employees are not mind readers, so be upfront about your expectations to avoid staff resigning because they just don't know what the boss wants. 
Take Your Top Talents' Suggestions Seriously
When one of your best employees has a suggestion, take it seriously as it could really benefit the company. Remember, when someone brings a suggestion to your attention, it is because they want to help the business succeed. Involving your employees in that decision making process lets them know you value their input. 
Acknowledge Great Work
Don't forget to acknowledge great work when you see it. It is a great morale-booster for your employees and can even encourage others to step up their game. By acknowledging that a staff member has had a positive impact on the business goes back to reminding staff members that what they do, really does have a place in the grand scheme of things. Plus, a boss that acknowledges this great work will keep their superstar employees for life.  
There are several ways that you can acknowledge great work. You can: 
Offer up compliments during staff meetings

Do an employee of the month

Offer a bonus
Don't Hold Back Promotions
Top talent are always wanting to grow and prove themselves so don't hold back on giving promotions. By promoting your top staff, you are not only able to offer an increase in salary but you are also acknowledging that you trust them with more responsibilities. Remember, no one wants to stick around with a company that doesn't offer opportunities to climb the "work ladder."
Give Mutually Beneficial Perks
Your top talent is always looking for ways to improve their own work and themselves. So offer them mutually beneficial perks such as a monetary contribution for continuing education or have the company send them to convention to learn work or leadership skills. This will show that you care about your employees as individuals while also benefiting your business by helping your top talent succeed even more.
The takeaway, your top talent are why your practice runs well. By acknowledging their great work and offering other perks, you will show how much you appreciate them. Bottom line, words must be backed up by action. In other words, showing your appreciation will help you retain your top talent by keeping them happy!