Getting patients to write reviews about your practice is probably the furthest thing from your mind, especially since your focus is on caring for patients, learning new procedures and dealing with day-to-day operations. However, online reviews are important, especially positive ones. A study by Invesp shows that 92% of users will use a local business if it has at least a 4-star rating. And online reviews don't just impact potential patients/consumers but job candidates as well. A Harvard Business Review study found that a bad reputation costs a company at least 10% more per hire.
Beyond being a snapshot of what your current patients think of your practice, online reviews are also an essential part of increasing your overall website rankings on search engines. The higher your website ranks, the more visitors your website receives. And more traffic to your website means more people who are likely to convert into new patients which means more revenue for your practice.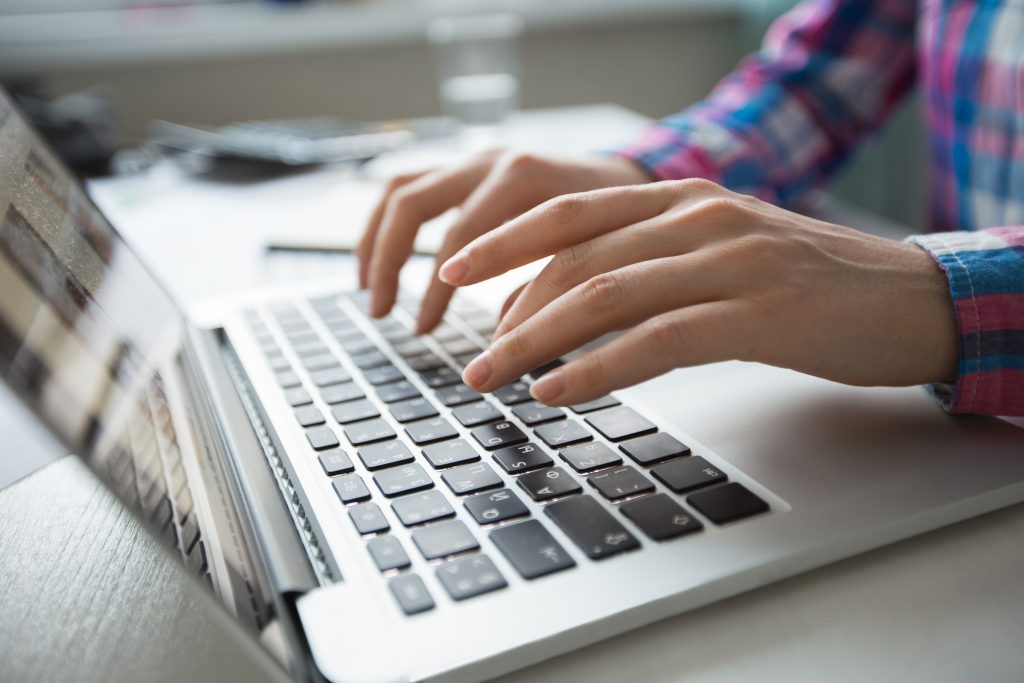 It's easy to see now why making sure you have as many positive reviews as possible is key to the success of your dental practice. But just how do you get patients to write reviews for your practice? Here are 6 tips to get your patients to write reviews about your dental practice.
1 | Just Ask!
Believe it or not, most patients will write a review if you just ask them to. Don't believe us? Then take a look at this stat: a BrightLocal study found that a whopping 68% of consumers will leave a review if asked. Each time you finish an appointment with a patient who is happy, ask them to go online and leave a review. It really is that simple.
If you aren't asking in person then design a system that sends your patients a follow-up email right after they have left your practice. This ensures that their experience is still fresh in their minds, making it easier to write a review that is more meaningful to your practice. In the email, simply ask how their experience was today and then direct them to your review links where they can then leave a review. (Pro Tip: make sure that someone regularly checks that these links are not broken.)
2 | Provide Exceptional Care
We just mentioned that you should ask happy patients to leave reviews. This is something you probably already know, but in order to have happy patients you have to provide exceptional care first. Exceptional care is what motivates patients to actually take time out of their day to write a review for you. If your services are average, your reviews will be too. Going above and beyond is what will make your practice stand out from the competition.
3 | Make Patient Reviews Easy to Submit
Making reviews easy to submit starts with signing your practice up for multiple online review sites. Besides having multiple options to choose from so they don't have to sign up for a new account just to leave you a review, be sure to send the links to all your review sites in an email directly after they have left the practice, as mentioned above. This makes it easy for patients to go home and write a review when it's convenient for them on their favorite review site. Before signing up for review sites, take a few minutes to research which ones you believe are most relevant to your practice and your patients. Some examples of review sites include Google Reviews, Yelp and Facebook Recommendations.
4 | Offer an Incentive
It is common to have patients that love your practice, but lack the motivation to leave a review. One of the best ways to motivate these types of patients is to offer them an incentive. How generous you want to be is totally up to you (think free travel-sized tooth brushing kit or free dental check voucher) as well as knowing what will personally motivate your patients.
5 | Make Leaving Reviews Accessible
We understand that not everyone has the technology at home to leave a review, such as no internet connection. The easiest way to combat this issue is to offer the technology and assistance necessary to leave reviews while your patients are still in your practice. Set up a tablet in the waiting room that patients can use between treatments or just before they leave. If time and resources allow, be sure there is a staff member who is available to assist them if they need help navigating the process.
6 | Put those Reviews to Work
Once you have collected those reviews it's time to really put them to work. Add your reviews to your website on a testimonial page or in your website's footer or sidebar. Depending on the review platform you use, there are widgets you can install on your website that easily help share the most recent top reviews.
If you do get a negative review, be sure that you don't ignore it. Answer it promptly (you should have a staff member regularly checking all your reviews) in a polite and professional manner. After acknowledging the issue, provide your email so that the unhappy patient can resolve the issue with your practice out of the public view. If there are fake or misleading reviews, put in a request to the platform that they be removed.